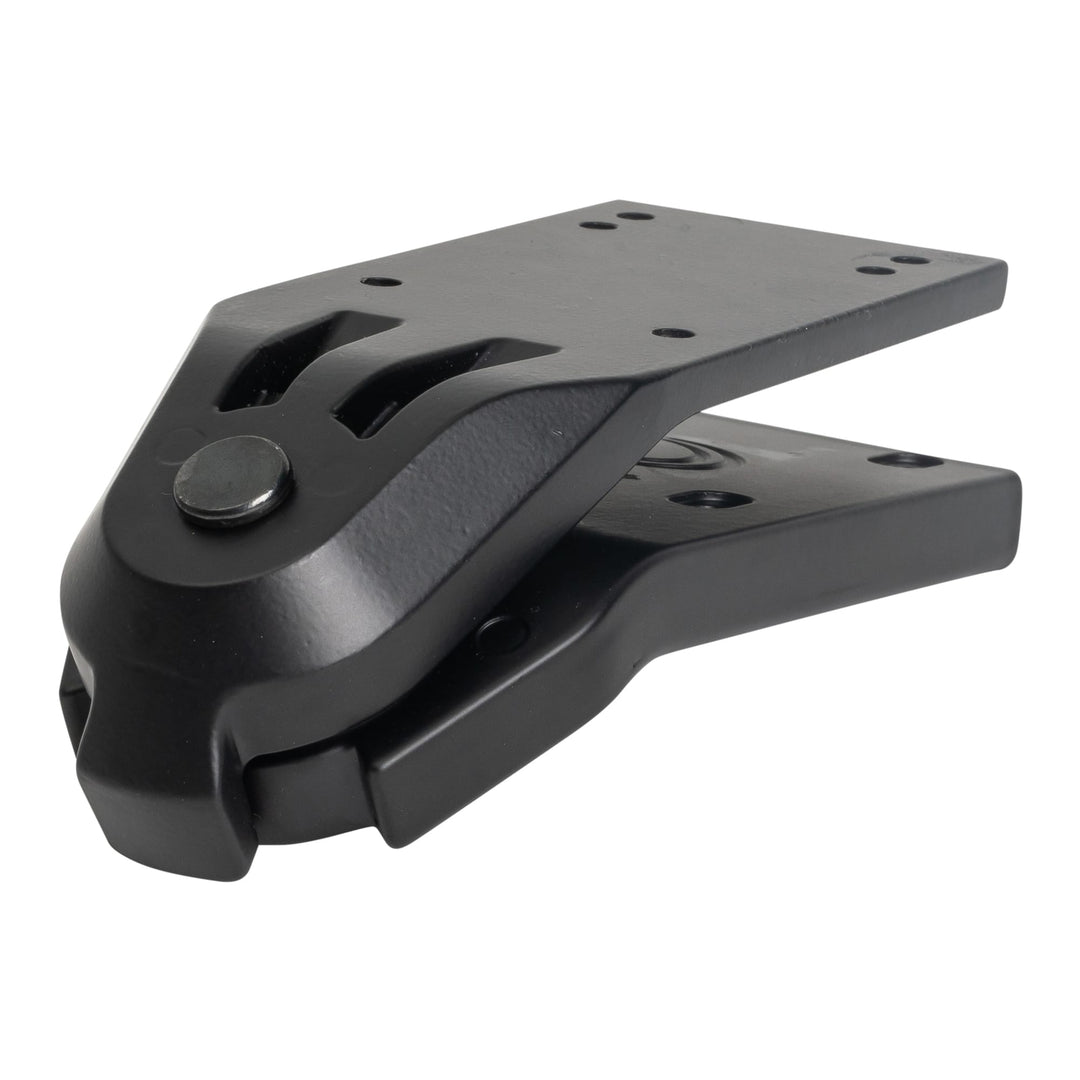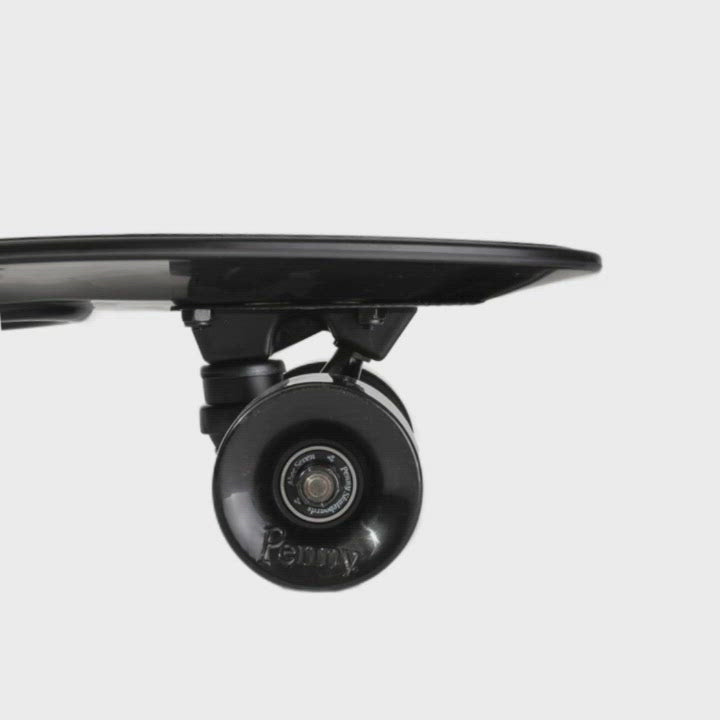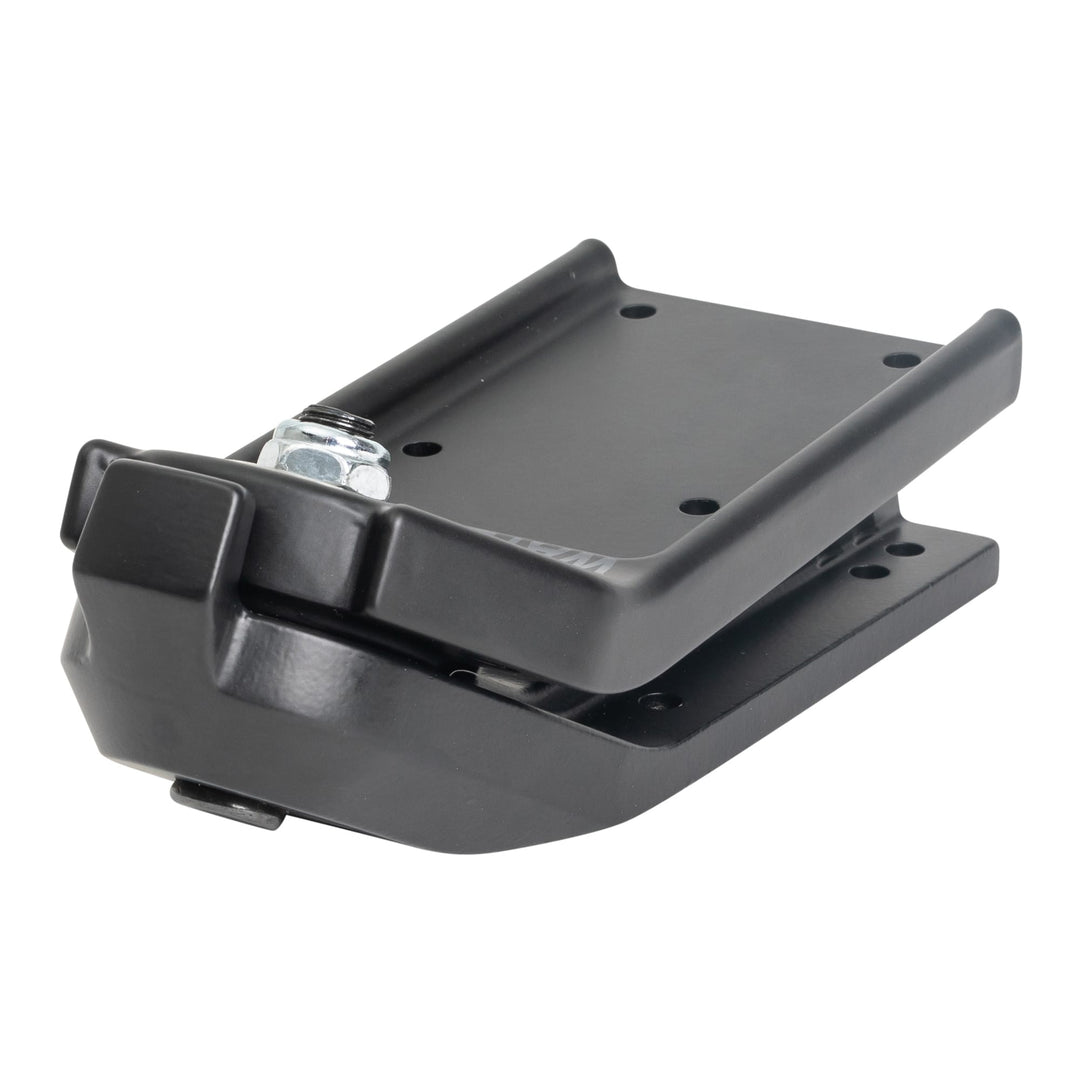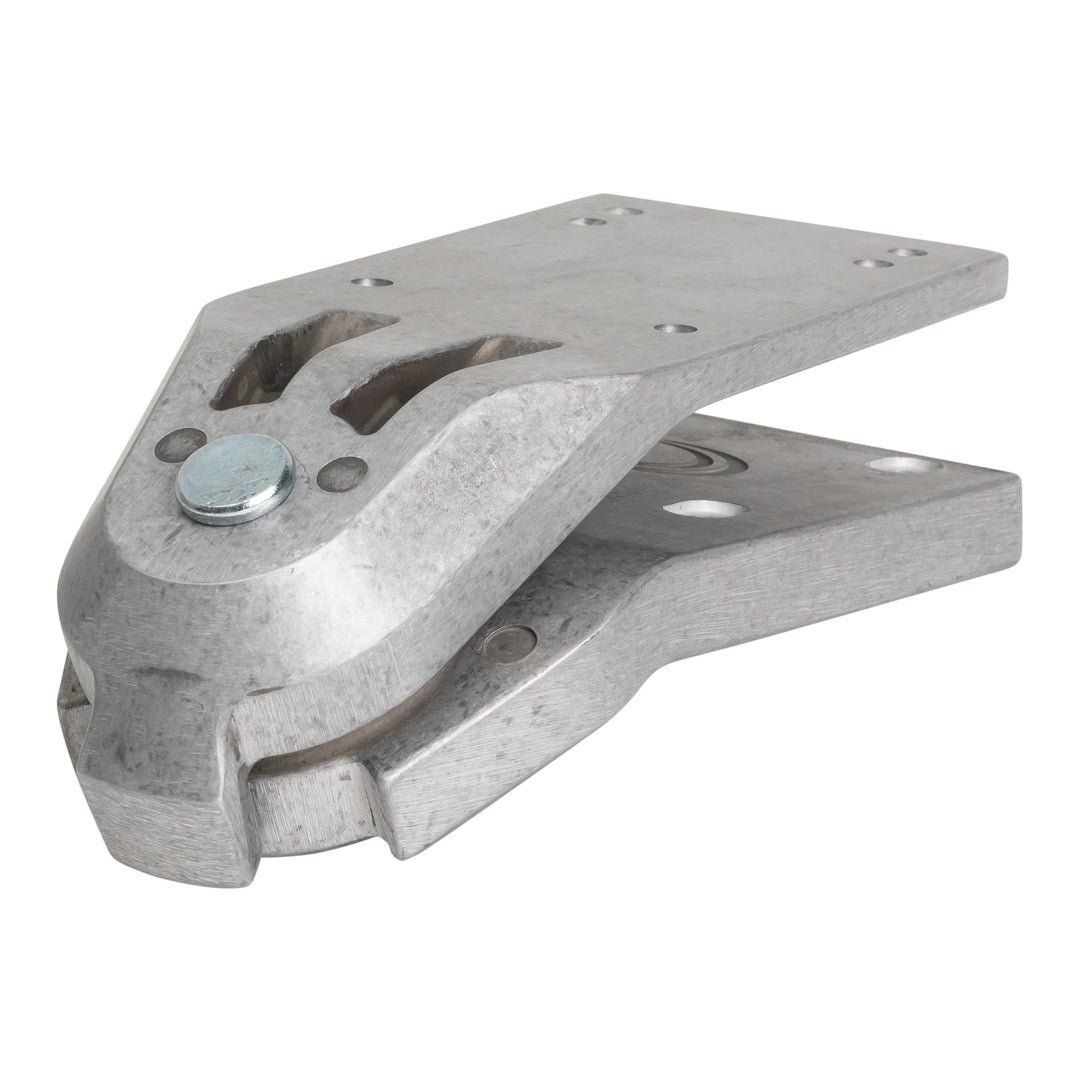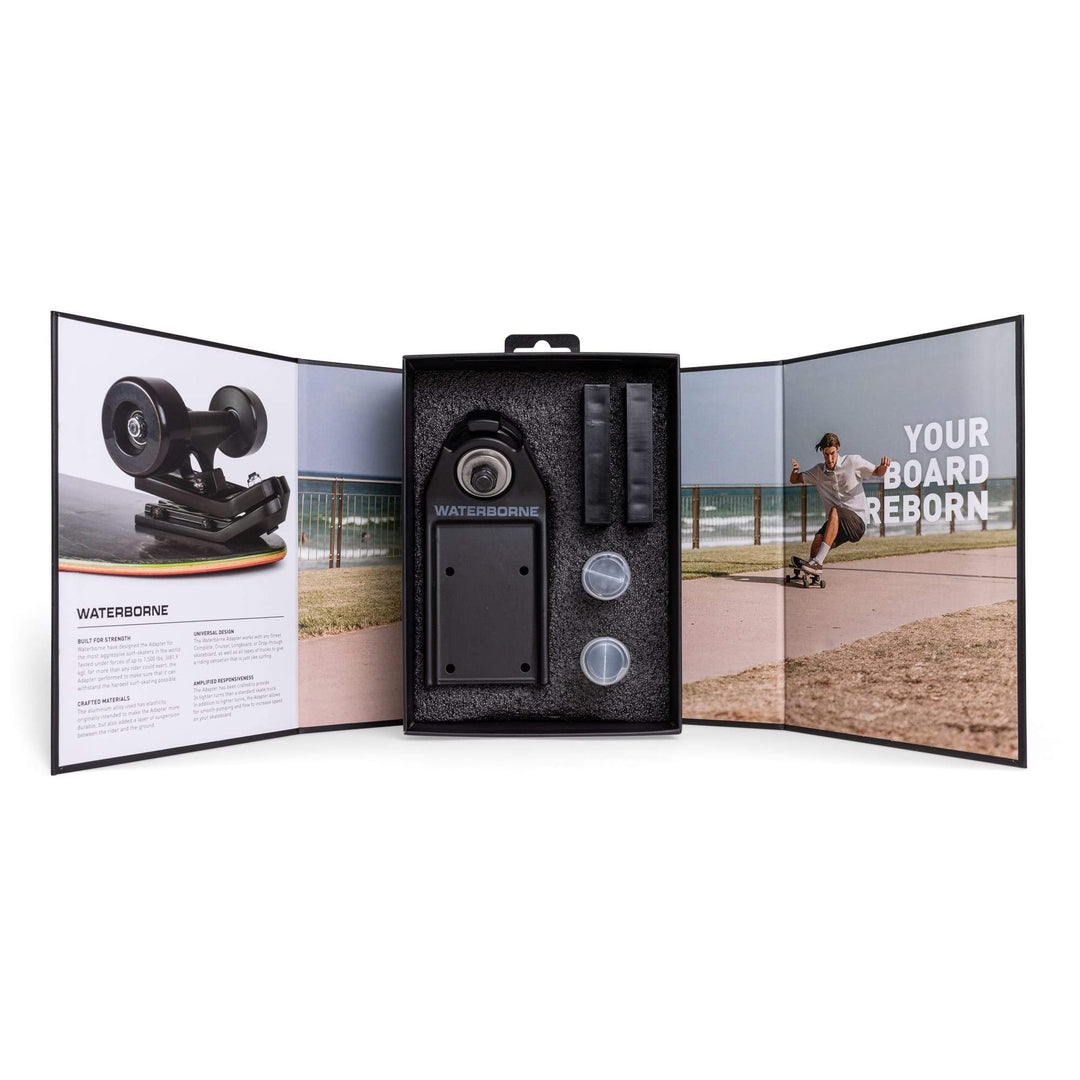 Easy Installation
The Waterborne Adapter mounts between your skateboard deck and front truck to become a surf-skate with an ability to pump, carve, and control slides with the precision and style of a well-shaped surfboard.
Ready to install
The Waterborne Adapter comes with everything you need to get your Penny converted to a Surfskate. The adapter, high tensile bolts, two 14mm riser blocks and installation instructions.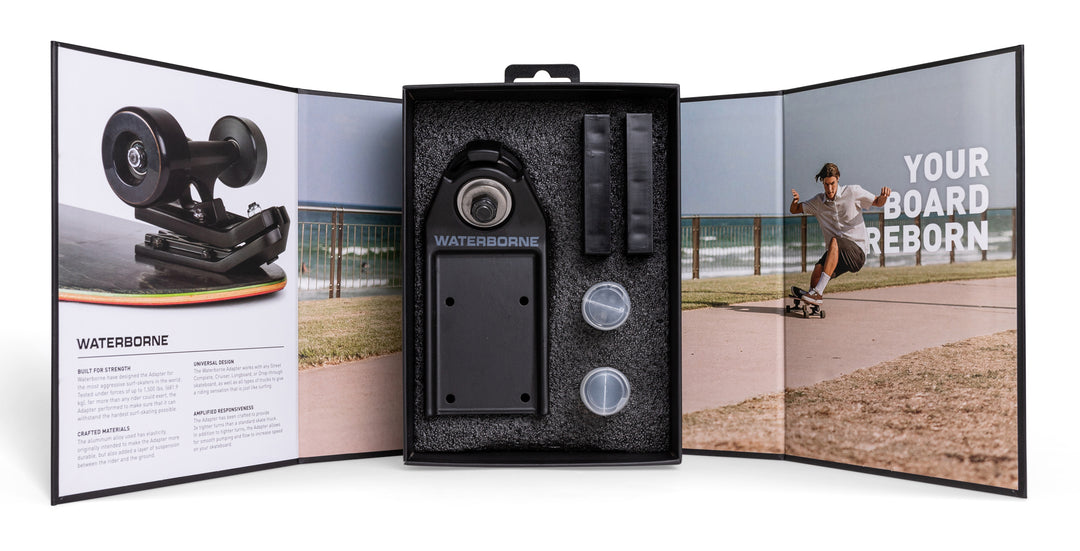 Built for Strength
Waterborne have designed the Adapter for the most aggressive surf-skaters in the world. Tested under forces of up to 1500 lbs, far more than any rider could exert.
Crafted Materials
The aluminum alloy used has elasticity, originally intended to make the Adapter more durable, but also added a layer of suspension between the rider and the ground.
Amplified Responsiveness
The Adapter has been crafted to provide
3x tighter turns than a standard skate truck. In addition to tighter turns, it allows for smooth pumping and flow to increase speed on your skateboard.
100%
of reviewers would recommend this product to a friend
Customer photos and videos
Amazing love the product
Adds so much versatility to skating
Great investment!
It adds so much diversity when riding! I love how smooth it is! Super fun!
Great gift for a penny owner.
Great product and packaging! My friend will be happy to install the surfskate on its Penny board.
Works great!
Definitely an upgrade from regular cruising